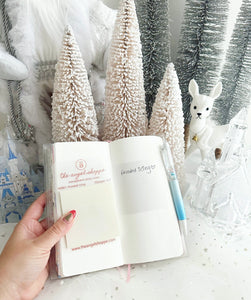 Transparent sticky notes! Exclusively designed by The Angel Shoppe. 
Once sold out, we will not be restocking!
Available in the color frosted icing (clear) 
50 pages 
size: 3x3"
pens: our chic pens (ballpoint pens) work beautifully on these sticky notes. Please allow dry time. Permanent marker can also be used.
Be sure to follow us on Instagram + Facebook to catch the next box!
www.instagram.com/Theangelshoppe https://m.facebook.com/groups/Theangelshoppe
Please check our Policies for any shop information or questions you may have.
© the angel shoppe